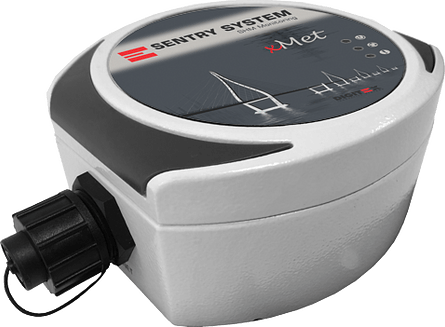 Key Features
Rugged aluminum enclosure with IP67 protection
RS-485 bus for connecting wide range of professional weather stations
Standard Modbus protocol
User configurable number of used channels from connected Weather Station
Configurable via Voyager interface
One or more units on different locations at single Voyager account
Easy installation, wireless or using simple CAT5e cable.
Supported by DigiMESH® for easy wireless connectivity without expensive network infrastructure
Ultra low power consumption
POE capability (9-72VDC)
Wide range of Operating Temperature: -40°C ~ 85°C
Overview
xMet is an advanced gateway unit used to integrate Weather Station Sensors into your SHM System for complete Real-Time environmental monitoring. It allows digital connection of almost any weather station that supports standard Modbus protocol. User can choose from number of predefined weather stations for automatic integration. Also, there is a custom setting for integrating any other Modbus capable unit.
Weather data from different sensors such as wind speed and direction, temperature, humidity, barometric pressure, solar radiation, precipitation, etc. is acquired in Real-Time by xMet and then integrated into your Sentry System. Depending on user needs, Sentry System can be equipped with one or more xMet units on different locations.
xMet is designed for applications in harsh environments and small places. Size, weight, and cabling are critical design requirements in almost any installation. By taking advantage of different type of supported communication interfaces the extreme performance and small size, xMet is able to deliver Real-Time data from connected weather sensors in a compact, rugged package with extreme industrial certifications and ratings for operation in harsh industrial environments. Temperature ranges of -40° to 55° C (-40° to 131° F) and a variety of international safety, electromagnetic compatibility (EMC), and environmental certifications and ratings are all available with xMet.
xMet - Weather Station Gateway